Holiday Beer & Hot Items & Neds 2.0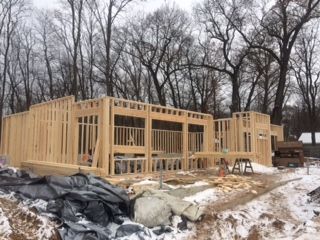 Good afternoon!!
We have a few exciting updates on the NEDS 2.0 project, but FIRST, let's talk about some hot new items that just arrived.
'Tis the season to be jolly, after all, so we've added a few festive beers to our reservoir. We have:Great Lakes BrewingChristmas Ale, Holiday Cheer by Shineralong with Bell's Brewery Winter White! We have Mad Bark from Ciderboys, which is apple cider flavored with hints of cinnamon (we love it!) and the *special release*Accumulation White IPA from New Belgium Brewing, all of which are in bottles.
On tap lineup:Bell's Brewery Christmas Ale, Blue Moon, Local Hive Honey Wheat by Founders Brewing, Darker Than Your Soul Stout by Saugatuck Brewing andShiner's Ruby Red Bird.
The Pickle Pizza has been kept on the menu due to popular demand! We originally planned to discontinue this on November 22nd, but after all the positive feedback, we decided to keep it. The North Ender Dog & Cuban Sandwich are still available from our temporary menu! Unfortunately, we ran out of brisket, so that is no longer offered.
Now to give you the updates you've all been waiting for…..
WE. HAVE. WALLS. !
The first-floor walls are currently finished, meaning the next step is to start setting the second-floor trusses so that they can begin framing for the roof to be put on in about TWO WEEKS! Once the walls are in and the roof is on, we can then move to our interior projects.
This update may seem small, but the work completed is VERY important to our construction schedule. We are so excited for what it to come, and we thank you all for your interest in this project! Stay tuned for more updates via our Facebook page and blog posts.